Time: 8pm, 09 May, 2017
Venue: The Saigon Opera House, 7 Lam Son Quare, District 1, HCMC.
Concert "The Journey of Music" is edited by Igor Sarmientos, an enthusiastic and talent conductor, who won the First Prize at the 1st Latin American Orchestral Conducting Competition in 1993.
Being expecting to bring novel attitudes of Latin American to Vietnamese audiences, Igor Sarmientos has presented a program within the most featured classical composings for the first time performing in Vietnam, which have the special melodies of Latin American by Jorge Sarmientos, Alberto Ginastera, Alfredo Rugeles ... That will be an amazing and exciting journey of music which comes over all geography barriers.
The concert will have the participation of Russian pianist, Igor Chystokletov, who he won a remarkable prize at the Lom Music Festival in Bulgaria in 1988, which exposed him to the international area.
HBSO WELCOME YOU AND YOUR FAMILY TO OUR PERFORMANCE!
Time: Sunday, May 28th, 2017 (08:00PM – 11:00PM)
Venue: The Saigon Opera House, 7 Lam Son Quare, District 1, HCMC.
Chamber music is a showcase of solo artists, although there are not a large number of artists involved, but often with a high level of professional quality. The concert will be held on 28/5/2017 with the participation of outstanding artists in HCMC in the field of symphony orchestra: Meritorious Artist - Nguyen Tan Anh (Cello), Dao Nhat Quang (Clarinet), Tăng Thành Nam (Violin), Ju Sun Young (Piano), Pham Vu Thien Bao (Viola) and talented Japanese artists Kosei Maekawa (Oboe), Kaoru Kamiishi (Flute), Nana Ishizaki (Harp).
This performance will bring new styles of music, which are more or less dissimilar to the classical music of the late 18th and early 19th century. The chamber music of famous composers of Romantic era: G.Bizet, D. Shostakovich, F.Lizst, S. Rachmaninov, A. Dvorak. Two representatives of 20th century music: A. Schnittke (Russia), G. Pierné (France).
Especially, the program introduces the works of two famous contemporary Japanese composers, K. Hirao and Shin - Ichiro Ikebe.
The program also has the participation of HBSO string orchestra artists.
HBSO WELCOME YOU AND YOUR FAMILY TO OUR PERFORMANCE!
The Municipal Theatre of Ho Chi Minh City, also known as Saigon Opera House (Vietnamese: Nha hat lon Thanh pho Ho Chi Minh; French: Opera de Saigon), is an opera house in Ho Chi Minh City, Vietnam. It is an example of French Colonial architecture in Vietnam.
Built in 1897 by French architect Eugène Ferret as the Opera de Saigon, the 800 seat building was used as the home of the Lower House assembly of South Vietnam after 1956. It was not until 1975 that it was again used as a theatre, and restored in 1995.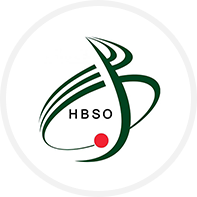 ORGANIZER
Ho Chi Minh City Ballet and Symphony Orchestra", with its primary objective being: "Staging and giving concerts featuring masterpieces of the world academic music as well as Vietnamese classical and contemporary works, building a rich repertoire of orchestral, ensemble, solo, opera, and ballet numbers..etc... in order to meet the increasing public and tourist demands in the City and the Southern region."