Time: 28 & 29 Apr 2017, from 8:00 PM to 10:00 PM
Venue: Ho Chi Minh City Opera House, 7 Lam Son Square, Ben Nghe Ward, District 1, HCMC
The "Cinderella" Ballet, music by Sergei Prokofiev, is already well-known around the world and has over 1500 different choreographed versions. In 2013, the famous Norwegian choreographer Johanne Jakhelln Constant, with nearly 10-year experience as Art Director for the Quad Cities Ballet Company (USA) - who has made a resounding success with HBSO in the play "Nutcracker" - staged a completely new version of "Cinderella" and immediately became one of the most popular ballets recently in HCMC.
The "Cinderella" Ballet re-enacts the shimmering, dreamlike, thrilling and exciting yet hilarious and funny world of HBSO will be recurring on 2 nights 28 & 29 April 2017 at Saigon Opera House. The show will feature the participation of famous Japanese ballet actress Nobuo Fujino as the Prince with the best HBSO artists: Chloe Glemot, Tran Hoang Yen, Nguyen Thu Trang, Sung A Lung, Pham. The Chung, Do Hoang Khang Ninh, Tran Thi Hong Van...
HBSO WELCOME YOU AND YOUR FAMILY TO OUR PERFORMANCE!
The Municipal Theatre of Ho Chi Minh City, also known as Saigon Opera House (Vietnamese: Nha hat lon Thanh pho Ho Chi Minh; French: Opera de Saigon), is an opera house in Ho Chi Minh City, Vietnam. It is an example of French Colonial architecture in Vietnam.
Built in 1897 by French architect Eugène Ferret as the Opera de Saigon, the 800 seat building was used as the home of the Lower House assembly of South Vietnam after 1956. It was not until 1975 that it was again used as a theatre, and restored in 1995.
BOOKING


ANTONÍN DVOŘÁK'S SYMPHONY NO.8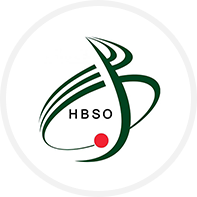 ORGANIZER
Ho Chi Minh City Ballet and Symphony Orchestra", with its primary objective being: "Staging and giving concerts featuring masterpieces of the world academic music as well as Vietnamese classical and contemporary works, building a rich repertoire of orchestral, ensemble, solo, opera, and ballet numbers..etc... in order to meet the increasing public and tourist demands in the City and the Southern region."