Time: 25 March 2017, from 8:00 PM to 10:00 PM
Venue: Ho Chi Minh City Opera House, 7 Lam Son Square, Ben Nghe Ward, District 1, HCMC
After two successful performance nights in 2016, Ballet with Tchaikovsky & Ravel is regarded one of the most favorite and long-awaited events in town. With three gorgeous ballet pieces by a compilation of French choreographers Chloé Glémot, Julien Guérin, composers P.I.Tchaikovsky, M.Ravel, F. Chopin, L.v.Beethoven, T. Albinoni. & R.Giazotto and other musicians, the show will be performed by choreographer Chloé Glémot, artist Tran Hoang Yen, Ho Phi Diep, Nguyen Thu Trang, Sung A Lung, and The Ballet of HBSO.
AGENDA
Serenade
Music: Piotr Tchaikovsky
Choreography: Chloé Glemot
Break
Dépaysement
Choreography: Julien Guérin
--Music--
Frédéric Chopin Nocturne in C Minor
Satie & Company Gnossienne No. 1
Gabriel Faure Huit Pièces Brèves Op.84, V. Improvisation
Ludwig van Beethoven Sonata No.14 "Moonlight", I. Adagio sostenuto
Tomaso Albinoni & Remo Giazotto Adagio in G Minor
--Bolero--
Music: Maurice Ravel
Choreography: Chloé Glemot
Performer: The Ballet of HBSO
CHLOÉ GLEMOT - Choreographer
Trained at the renowned Paris Opera Ballet School between 1996 until 2003, Chloé pursued her career as a professional dancer for American Ballet Theater in New York, Les Grands Ballets Canadiens in Montreal and English National Ballet in London where she performed ballet from classical repertoire such as Swan Lake, La Bayadère, Don Quichotte, Raymonda, The Nutcracker, Romeo & Juliet, Coppelia…
In 2006, Chloé completed her teacher training in the Centre National de la Danse in Paris to obtain her Diplome d'Etat in Ballet. Since then she has been teaching for children and adults in several Conservatories and Schools in Paris.
Joining Dancenter in 2013, Chloe takes care of Ballet classes for teen students.
Julien Guerin, choreographer & ballet - dancer
Julien Guerin began his dance studies at the La Rochelle conservatory in France at the age of 9 years old and completed his training at the Conservatoire National Supérieur de Musique et de Danse de Paris.
In 2001, he joined the Junior Ballet then, in 2003, the Atlantic Southeast Ballet in Charleston, South Carolina.
After he was graduated with the State Degree as a Ballet Teacher from Centre National de la Danse de Paris in 2005, Julien joined the English National Ballet. In 2006, he performed with the Ballet of the National Opera of Bordeaux and the Scottish Ballet before joining Les Ballets de Monte Carlo as of 2007.
His repertory notably includes works by Jean-Christophe Maillot, Ashley Page, Maurice Béjart, Derek Deane, Marco Goecke, William Forsythe, David Allan, George Balanchine, Davide Bombana, Nicolo Fonte, Emio Greco among others.
As a choreographer, Julien has created his first piece "Suite de danse en Concerto" when he was a student at the Conservatoire National Supérieur de Musique et de danse de Paris. Over the last eight years, he was commissioned for the Académie Princesse Grace in Monaco, the Beijing Dance Academy in China, the Cannes Jeune Ballet Rosella Hightower for the festival " le Printemps des Arts" and Les Ballets de Monte Carlo in several showcases promoting choreography.
In 2013, he was nominated as a Protégé for the Rolex Mentor and Protégé Arts Initiative. He created a ballet entitled "Somnia Vertigo", based upon the fifth symphony of Beethoven for the Académie Princesse Grace. This creation was performed and accompanied by the young Monte-Carlo philharmonic orchestra in june 2014 at Salle Garnier in the Opera of Monaco.
HBSO WELCOME YOU AND YOUR FAMILY TO OUR PERFORMANCE!
Time: 29 March 2017, from 8:00 PM to 10:00 PM
Venue: Ho Chi Minh City Opera House, 7 Lam Son Square, Ben Nghe Ward, District 1, HCMC
This March, HBSO will partner up with a soprano from Germany, Katharina Kutsch, to present to you "Underneath The Starry Sky" - a orchestra music night to remember!
The show will take place at 8PM, Wednesday, Mar 29, 2017 at Saigon Opera House.
Katharina Kutsch who takes role as the editor will bring back the masterpieces from well-known musical to popular works of R.Schumann, W.A.Mozart, F.Schubert, R.Wagner, J.Brahms, G. Crumb, F.Mendelssohn, C.Debussy...
Performing with Katharina is her fellow-countrymen and pianist Pauliina Tukiainen together with Cho Hae Ryong, M.A (Meritorious Artist) Tran Hong Vy, Pham Trang, Đao Mac, Pham Khanh Ngoc, Pham Duyen Huyen, Nguyen Thi Thanh Huyen, Nguyen Hoang Nhat Quang, Nguyen Thu Huong, Vo Nguyen Thanh Tam, Phan Huu Trung Kiet, Bui Danh Hung.
HBSO WELCOMES YOU !
Katharina Kutsch (Soprano)
The German soprano, Katharina Kutsch, studied at the Hochschule für Musik und Darstellende Kunst in Frankfurt am Main. Upon graduating in the summer of 2002, she expanded her education with studies of historical interpretation practices with Professor Michael Schneider.
Katharina Kutsch has participated in numerous operas productions, singing roles as Pamina in W.A. Mozart's Zauberflöte, Euridice in Gluck's Orfeo ed Euridice and Venus in John Blow's Venus and Adonis. She appeared as a guest at the Oper Frankfurt, where she was heard in Monteverdi's Orfeo and Strauss' Elektra. Katharina Kutsch performs mainly as a Lieder and oratorio singer at home and abroad. She sang at the Stuttgart's Liederhalle, the Residenz in Munich and the Festa da Musica in Lisbon.
Immediately after obtaining her diploma, Katharina Kutsch received a teaching post for singing at the Hochschule für Musik und Darstellende Kunst in Frankfurt. Since 2006 she has worked as a lecturer in the Chorleiterschule Marburg.
Pauliina Tukiainen
Finnish pianist Pauliina Tukiainen studied piano at home and in Frankfurt am Main. She received many awards and scholarships during her studies under the tutelage of Professors Hartmut Höll and Anne Le Bozec in Zurich and Karlsruhe.
Pauliina Tukiainen has held recital performances at prestigious concert venues and at international festivals such as the Cape - South African Classical Music Festival, the Mecklenburg - Vorpommern Festival, the Bodensee Festival, the Rising Series Stars at the Savonlinna Musical Festival - Finland, Das Lied in Dresden, Schumann Festivals in Bonn and Zwickau,... and participated in the Chamber Orchestra of the SWR Symphony Orchestra in Baden-Baden and Freiburg.
Her concerts are filmed live by many international television companies. And her highly acclaimed debut CD, Mirrors, features vocal and chamber music pieces by Kaija Saariaho and Jean Sibelius, which she collaborated with highlighter artist Katharina Persicke, released by Coviello Classics. 2013. Pedagogy is also an important aspect of her artistic activity. She has conducted many masterclasses and taught performing arts at many music schools in Freiburg and Frankfurt am Main.
HBSO WELCOME YOU AND YOUR FAMILY TO OUR PERFORMANCE!
The Municipal Theatre of Ho Chi Minh City, also known as Saigon Opera House (Vietnamese: Nha hat lon Thanh pho Ho Chi Minh; French: Opera de Saigon), is an opera house in Ho Chi Minh City, Vietnam. It is an example of French Colonial architecture in Vietnam.
Built in 1897 by French architect Eugène Ferret as the Opera de Saigon, the 800 seat building was used as the home of the Lower House assembly of South Vietnam after 1956. It was not until 1975 that it was again used as a theatre, and restored in 1995.
BOOKING


Underneath The Starry Sky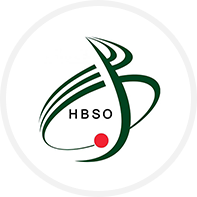 ORGANIZER
Ho Chi Minh City Ballet and Symphony Orchestra", with its primary objective being: "Staging and giving concerts featuring masterpieces of the world academic music as well as Vietnamese classical and contemporary works, building a rich repertoire of orchestral, ensemble, solo, opera, and ballet numbers..etc... in order to meet the increasing public and tourist demands in the City and the Southern region."