Ravolution Music Festival by Jetstar - Flying high with music is a music festival on the occasion of the Jetstar Pacific 10 years anniversary. Organized by Anternation - the leading entertainment company in Vietnam, RMF by Jetstar is expected to bring international quality music experiences to Vietnamese audiences.

RMF by Jetstar based on Coachella concept - "many artists tell one story". #RMF17 will be the hot spot of summer for domestic and overseas raver. With the hottest Line up ever, all EDM lovers please take your ticket to one of the most famous festival in the world right in Vietnam.
INTERNATIONAL LINEUP
Steve Angello
TOP DJMAG #30
Steve Angello - Dj ranked 30th in the top 100 DJMag also known as the house music of the world. Be famous after the hit "Don't you worry child", he has make the raver around the world was crazy by his addictive melody. Vietnam is coming to the second Southeast Country that take one member of the Swedish House Mafia at the festival this May - #RMFbyJETSTAR. For those of you who are EDM followers, you definitely can not ignore the opportunity to immerse yourself in the addictive sóng of the Swedish godfather.
Blasterjaxx
TOP DJMAG #43
In the space of just a few years, Blasterjaxx have ascended the journey from relatively unknown producers to heroes of the current scene in astounding fashion. With a none-more-energetic sound that's packed to the brim with huge riffs, killer drops and infectious melody, they have time and time again proved themselves to be amongst the most exciting producers and DJs in the EDM scene. Together they have taken EDM to new levels and their sound is still ever-evolving.
Marlo
TOP DJMAG #49
Dutch born, Australian-raised MaRLo has established himself as the #1 Trance DJ in Australia. From Beatport #1's to headlining some of the most sought after dance events in the world, MaRLo takes influences from Trance, Tech-Trance, Hard Trance and Big Room to form his own sound, so unique it has been dubbed 'The MaRLo Sound' by his loyal, and vocal fan base worldwide!
FEDDE LE GRAND
TOP DJMAG #50
Although catching fame since 2010, the reputation of the FEDDE LE GRAND has never been reduced. He has accoladed with top artists: Madonna, Coldplay, Shakira, Rihanna and other top singers from around the world. Millions of fans have been stirred up by the Dutchman at most major EDM festivals like Tomorrowland, Electric Daisy Carnival, Ultra Music, Mysteryland, Sensation, and so on.
Good vibes will be spreaded through ravers when his famous hits are back on stage: Put Your Hands Up For Detroit, Down On Me, Take Me Home, The Noise, Sparks, So Much Love, Metrum, Where We Belong, Do Not Give Up,...
Amely
Amely started her professional career in January 2008 and has since made it half-way around the globe to showcase her energetic moves, superb dancing skills and undoubtedly her ability to read the crowd and to entertain them with flawless mixing and excellent track selection. Amely rocked the crowds for a series of FTV parties (OAE), Cavalli clubs (Italy and UAE), Hennessy artistry festivals (Taiwan, Cambodia), Martell fashion parties (Malaysia)…
Manse
Swedish DJ/Producer Manse is a provoking name to most ravers with releases on major labels like Revealed Recordings, Armada (Trice Recording) and Enormous Tunes. One of his latest remix of Axwell & Sebastian Ingrosso track Roar has become the "Demo of the Week" in Hardwell's podcast "Hardwell ON AIR", which is an amazing start of Manses.
Mari Ferrari
Mari Ferrari is the most famous female DJ/model/producer from Russia - #39 DJane Global Rankings. Started her career since 2007, she has performed at more than 50 countries in the world, including Vietnam (The Remix 2016, NYE Countdown Hanoi 2017).
title
desc
VIETNAMESE LINEUP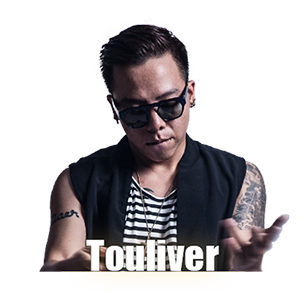 850.000 VND
- Free 01 Clear kit
GA PHASE 2
(1 day pass)
550.000 VND
- Free 01 Clear kit
GA GROUP
(1 day pass)
2.000.000 VND
Discount 20% for Group of 5
VIP
1.500.000 VND / tix
- Best view of the main stage
- Express entry
- Private toilet
- Standing table
SVIP
2.500.000 VND / tix
- Best view of the main stage
- Express entry
- Private toilet
- Leather sofa for group of 5 people
- Exclusive car park
SVIP10
3.000.000 VND / tix
- Best view of the main stage
- Express entry
- Private toilet
- Leather sofa for group of 10 people
- Exclusive car park
CABANA

- Panoramic view of Festival
- Private Entrance
- Private Toilet
- Private Parking Lot
- Premium Sofa
- Combo: 04 Rose Fantome or Lux 750ml + 01 Rose Fantome or Lux 3L + 02 Voldka Goldlok
GA PHASE 1
(2 days pass)
750.000 VND
Includes 500 exclusives JETSTAR packages for the first 500 tickets
GA PHASE 1
(1 day pass)
500.000 VND
May 12: 50 vouchers of exclusive tee for the first 50 GA buyers.
May 13: 50 vouchers of exclusive tee for the first 50 GA buyers.
Organizer