About
Shark Tank is a reality TV program calling for Startup investments into Entrepreneurs' Startup. The program that has been broadcast in more than 40 countries.
In Vietnam, Shark Tank Season 1 and 2 have successfully connected potential startups with investors through investment commitments of nearly 300 billion VND (13 millions USD) on 49 deals.
SHARKTANK FORUM 2018 IS THE LARGEST EVENT OF THE YEAR OF THE PROGRAM with 1,000 participants attending.
The event will be the place to connect start-up ecosystem members including domestic and international investors, start-ups, consultants, entrepreneurs and media outlets.
All will come together to hear the exciting start-up business, meet experienced entrepreneurs, discover unique ideas, learn real-world lessons, learn and seek investment opportunities. Listening to arguments and analyzing solutions for today's startup business.
HIGHLIGHTS
SHARK TANK FORUM 2018
Listen to real-life business lessons sharing.
Listen to the predictions of a smart future and its future careers.
Keep track of what's going to change the startup ecosystem and business model.
Meet, interact, connect, selfie with the shark.
Discover and experience the Shark Tank space in Sharktank Vietnam.
The ecological image of starting a business
Agenda
Morning Session (9:00AM - 12:00PM)
Conversation 1: Innovative startup nation
Speaker – Mr. Nguyen Tran Quang
A member of the board of directors of TVhub Group – Strategic Brand Strategist Trademark Fairy of the future
The Story of an Intelligent Future
Conversation 2: Which business model for the future?
Afternoon Session (1:45PM - 5:00PM)
Speaker – Mr. Vu Minh Tri
Former General Director of Microsoft Vietnam
Deputy General Director of VNG
Conversation 3: Which technology platform competes globally?
Conversation 4: How to raise capital in a flat world?
PARTICIPANTS
PANELIST
Shark Phu
Founder - Chairman of SUNHOUSE Group
Shark Linh
Director of operational and strategic VinaCapital
Shark Hung
Vice Chairman of the Board of Directors of Century Group Corporation
President of CEN INVEST Joint Stock Company.
Shark Dung
Director of Investment Fund CyberAgent Vietnam and Thailand
Shark Viet
Chairman of Board of Directors - General Director of INTRACOM Investment and Infrastructure Investment Joint Stock Company
Shark Thuy
Chairman of the Board - Founder of Egroup Group Corporation
General Director of Apax Leaders English JSC
Shark Hong Anh
Vice President of TTC Group
President of DHA Investment Limited Company
Shark Louis Nguyen
Chairman and General Director of Saigon Asset Management (SAM)
Le Quang Minh
Director of VTV24 News Center
Nguyen Viet Thang
Deputy General Director of Sao Bac Dau Technology JSC
Tran Hai Quang
CEO CLINGME
MODERATOR
Vu Minh Huong
Deputy Director of VTV24 News Center
Pham Thanh Hung
Deputy Director of CENGROUP Group
Le Hai Binh
Chairman of the Board of Mat Bao Company
LE HOANG UYEN VY
CEO ESP CAPITAL
Keynote Speaker
Vu Minh Tri
Former General Director of Microsoft Vietnam
Deputy General Director of VNG
Nguyen Tran Quang
Board of Directors of TVHUB
Senior Brand Expert
Strategic Adviser SHARK TANK
Host
Ticket
Early Bird (15.10 - 05.11.2018)
SINGLE TICKET

900.000 VNĐ/ticket

COUPLE TICKET

810.000 VNĐ/ticket
Old Bird (06 -15.11.2018)
SINGLE TICKET

1.000.000 VNĐ/ticket

COUPLE TICKET

900.000 VNĐ/ticket
THE ORGANIZERS
Tran Vuong
General Director of Capella Vietnam
Vice Chairman of DNT Vietnam
Quang Minh
Director of VTV 24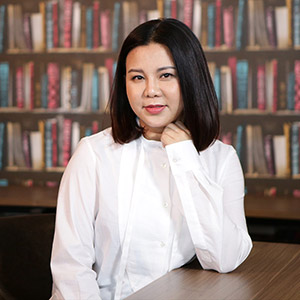 Le Hanh
Director of SHARK TANK VIETNAM
THE GENERAL DIRECTOR OF TVHUB
Tran Quang
Board of Directors of TVHUB
Senior Brand Expert
Strategic Adviser SHARK TANK