The Arena First Christmass
The Arena First Christmas is the most exciting Christmas 2017 event in Hanoi with the participation of the electronic music group I * wear Experiment and an amazing DJ lineup: Jochen Miller, Thomas Gold, Exis.
Powerful melodies, spectacular lighting and amazing visuals, the show will definitely be a mind-blowing party to the entire audience, bringing you a colorful and unforgettable Christmas night.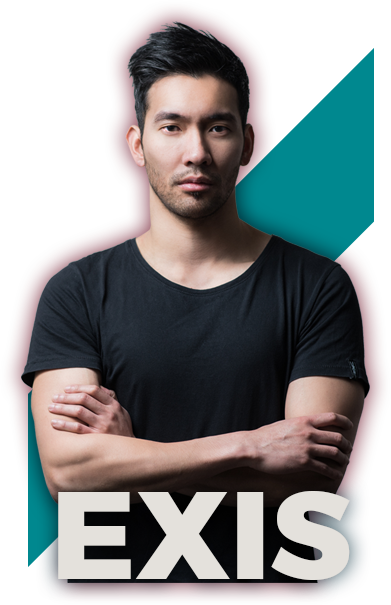 Exis is a very talented Australian musician and DJ. With his music style that combines Big Room Trance and Big Room Psy, Exis's music is inspired by such great artists as Armin van Buuren, MaRLo, Mark Sixma...
Exis has been touring in Australia with his own label, Trance Nation, as well as performing at such prestigious events like Stereosonic and Atlantis. He has also started his Asia tour in many major cities as well as his first European tour at the Transmission 2016 Pre-Party.
Starting off as a mixer with amazing live sets, DJ & producer Thomas Gold quickly became the king of well-known bars and started to perform at major music festivals all over the world.
After signing with Axwell's Axtone label, his song 'Sing2Me' became a big hit when it quickly climbed to the top of the Beatport Charts. Gold has also released several remixes with major artists such as Adele, Lady Gaga, One Republic...and recently the remix of Dash Berlin's 'World Fall Apart'.
Jochen Miller is a trance and progressive house DJ from Netherlands, who has performed at some of the world's largest music festivals such as Ultra, Tomorrowland and Electric Daisy Carnival.
He has collaborated with many international artists and musicians and also received a great support from leading DJs like Armin van Buuren, Tiësto and Hardwell. His songs such as 'Cubic', 'Bad Rule', 'Let Love Go'... are among the most heard songs on the Beatport charts.

I Wear* Experiment is a punchy nordic electro trio leaning towards experimentation and cinematic soundscapes. I Wear* Experiment was chosen into the "Top 5 Must-See Artists" list by the Estonian media, at the biggest summer festival in the Baltics, the Positivus Festival.
I Wear* Experiment released their debut album "Patience" and won the 'Debut Album of The Year' award In the Estonian Music Awards 2017. They also received the Go Change The World Award. This accolade is given to artists with the most international break-through potential.
The Arena First Christmas is organized by The Arena - the first community-based tourism, relaxation and entertainment complex in Cam Ranh, Khanh Hoa. Coming to The Arena, you still have private space for yourself and your family, but once you open the door and walk down the street, you will immediately immerse yourself in a fun community, colorful street food, interspersed with local culture and cuisine, and exciting entertainment activities.
This will be a never-sleeping destination for many exciting and highly artistic recreational activities. The Arena First Christmas event can be considered as the warmest greeting that the project sent to the community this Christmas.