OVERVIEW
Vietnam International Fashion Week is the 1st fashion week organized in Vietnam with international standard. For the whole week, top local & international fashion designers around the world will gather and present their best collections to VVIPs, artists, fashion lovers, international trendsetters, entrepreneur leaders & influencers, etc. across Vietnam.
DESIGNERS
In the previous season,VIFW featured TOP fashion designers.
This year, we waved out further overseas with more global designers.
AGENDA
Let's take a look on the agenda. Make sure you will not miss out any creative juices flowing.
19:00 - 20:00
Show 2
MEUW by CHUNG THANH PHONG
21:00 - 22:00
Show 3
BETTY TRAN - TASTE OF AUSTRALIA SHOWCASE
19:00 - 20:00
21:00 - 22:00
Show 7
DEVON LONDON by DEVON NGUYỄN
Show 9
XITA by KATY NGUYEN
19:00 - 20:00
Show 10
21 SIX by SANDY DOAN
Show 11
ISRAEL FASHION by SHENKAR DESIGN SCHOOL
21:00 - 22:00
19:00 - 20:00
Show 16
L'ORÉAL PROFESSIONNEL with IVAN TRAN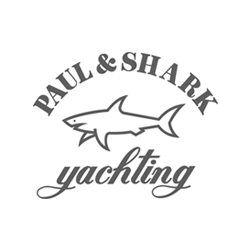 Show 19
LIE BY LEE CHUNG CHUNG
21:00 - 22:00
Show 21
TATA CHRISTIANE (GERMANY)
TICKETS
ORGANIZER
Established in 2005, Multimedia JSC has rapidly developed and become one of the leading marketing and production companies in Vietnam. Through various media and television markets, Multimedia JSC has widened its network and partner with global companies to license international formats to the Vietnam's market.
With two big projects - Vietnam's Next Top Model and Project Runway Vietnam - broadcasted annually on the largest entertainment channel in Vietnam (VTV3) at primetime, Multimedia JSC is pushing the development of Vietnam's fashion industry by finding many talented Vietnamese models and designers to join local and global market.
Being known as the leading production company in fashion and modeling, Multimedia JSC aims at promoting and helping the Vietnam's fashion industry join the world market.