Introduction
YAN BEATFEST
YAN BEATFEST – THE VERY FIRST AND BIGGEST OUTDOOR MUSIC FESTIVAL IN VIETNAM officially comes back on November 26th 2016 at the Phu Tho Stadium

This year, Yan Beatfest 2016 is gonna keep you party all night long with the main theme "Music Laboratory", which promises to bring more unique dance and music performances on stage. The party will also exclusively feature REDFOO - the music composer of many explosive hits: New Thang, Party Rock Anthem, Sexy And I Know It,... Vietnamese fans will surely long for the performances of this HOT lineup ever: Noo Phuoc Thinh, Thu Minh, Toc Tien, Hoang Touliver, Bao Thy, Min, Vu Cat Tuong, Trang Phap, Thanh Duy Idol, Ai Phuong, Sy Thanh, S.T, Monstar, etc.
SOME HIGHLIGHT ACTIVITIES IN
Yan BeatFest
MEMORABLE OUTDOOR MUSIC EXPERIENCE… AND EVEN MORE!
Exciting performances of many stimulating singers, artists and music bands in Vietnam: Thu Minh, Noo Phuoc Thinh, Tra My Idol, Toc Tien, Thuy Tien, Thu Thuy, Ngo Kien Huy, Trang Phap, Bao Anh, Diep Lam Anh, Erik, Karik, etc. Full list of lineup will be updated soon on Yan Beatfest fanpage.
Crazy dancing, unique mixes produced and played by top DJs.
Funny comedy performances featuring locally popular artists.
Besides, on the occasion of Yan Beatfest's 3rd Anniversary, we will have 03 provocative gifts for 03 luckiest participants:

- 05 pairs of local and international JETSTAR tickets

- 03 MERCEDES driving experience at weekends

- 300 FREE vouchers of The Coffee Bean and Tea Leaf.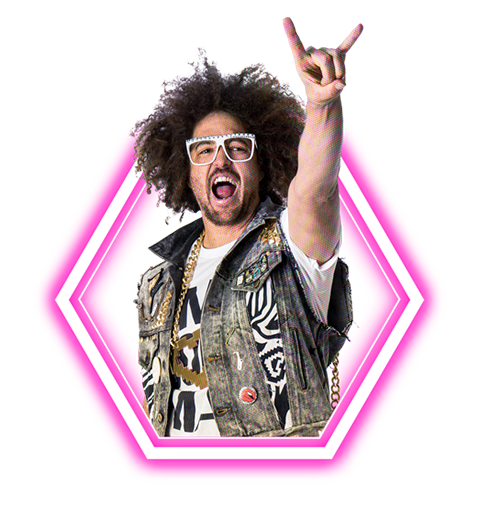 Phuong Thanh
Thu Minh
Thuy Tien
Noo Phuoc Thinh
Toc Tien
Slim V
DJ Hoang Touliver
Tra My
Bao Anh
Ho Quang Hieu
Thu Thuy
Trong Hieu Idol
Bao Thy
Ngo Kien Huy
Vu Cat Tuong
Ai PhÆ°Æ¡ng
Tien Tien
Big Daddy
Min
Tronie Ngo
Thai Trinh
Diep Lam Anh
ST 365
Chau Dang Khoa
Jang Mi
Mlee
Karik
Si Thanh
Yaya TrÆ°Æ¡ng Nhi
Dieu Nhi
Minh Anh
Hieu Nguyen
Son Ngoc Minh
Will
Loki Bao Long
Vicky Nhung
Hoang Rapper
Tieu Chau Nhu Quynh
Dao Ba Loc
S-Grils
The Twins
DJ King Lady
DJ Daniel Mastro
DJ Nguyen Nhac
Yan BeatFest
Packages
To make sure every single one have a chance to take part in Yan Beatfest 2016, we release a variety of tickets with reasonable prices, from 169,000 – 499,000 – 900,000 VND. Especially, we offer promotion tickets for group of 04 participants, only from 149,000 – 449,000 - 850,000 VND, together with thousands of interesting gifts.
These prices are assumed the cheapest in Vietnam in comparison with other music festivals of the same international scale.
Terms and requirements for participants of YAN BEATFEST 2016
Strictly forbidden to carry weapons, glass, umbrella or any other dangerous or hazardous items into the event.
Strictly forbidden to bring illegal drugs or any other illegal substances into the event.
Pets and outside food or drinks are not permitted in the festival.
While taking part in the festival, all the participants automatically agree that their images and activities will be used for recording and documentation without payment.
01 ticket for 01 person, not including children.
Children below the age of 12 must be accompanied by their parents
All participants must follow all instructions given by organizers under any circumstances.
Organizer
Yan Live is an entertainment and event planning corporation belonging to YAN MEDIA GROUP. Established in 2012, it is considered as the premier live events producer in the country for its world-class shows, with over 40 events happening throughout Vietnam each year, including Yan Beatfest – the very first and biggest outdoor music festival in Vietnam, Forbes 30 Under 30, Champion Dash – the first obstacle course race in Vietnam, and Disney On Ice among others.Yan Live is also famed for its close and professional partnership with many popular local and international directors, producers and artists such as Demi Lovato, Katy Perry, Shayne Ward, etc. Events presented by Yan Live attract thousands of people every year, making each event a breakthrough opportunity for brands and partners to reach and engage with wide market ranges.